Die Spitzbuam (the young rascals) are a five-piece German band from St. Louis, Missouri.
Since 1992, the members have celebrated their German heritage by playing
contemporary and traditional folk music from Germany and other European regions.
The band has performed at dances and festivals in Missouri, Illinois, Indiana, Iowa, and Ohio.
They add a German touch to Weddings, Anniversaries, and any festival.

For more information, contact us at (314) 729-7565 or click below.
---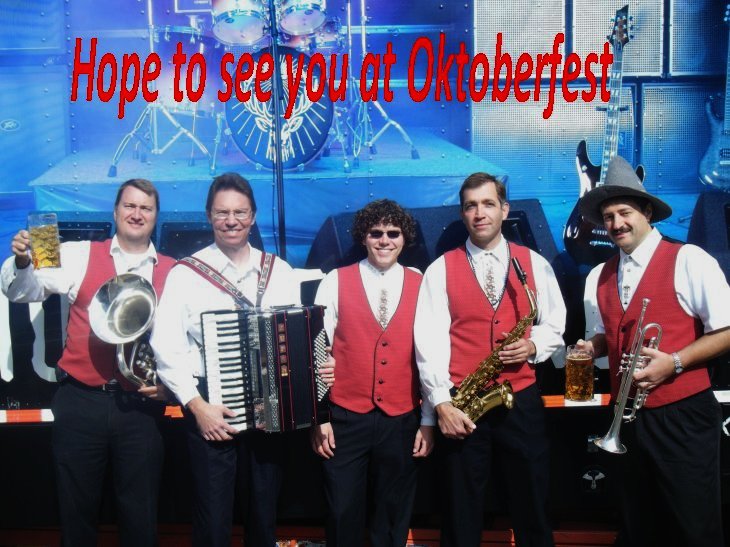 Come see us this year!
---


Last updated Jan 9, 2018



!--1141 on apr11-->